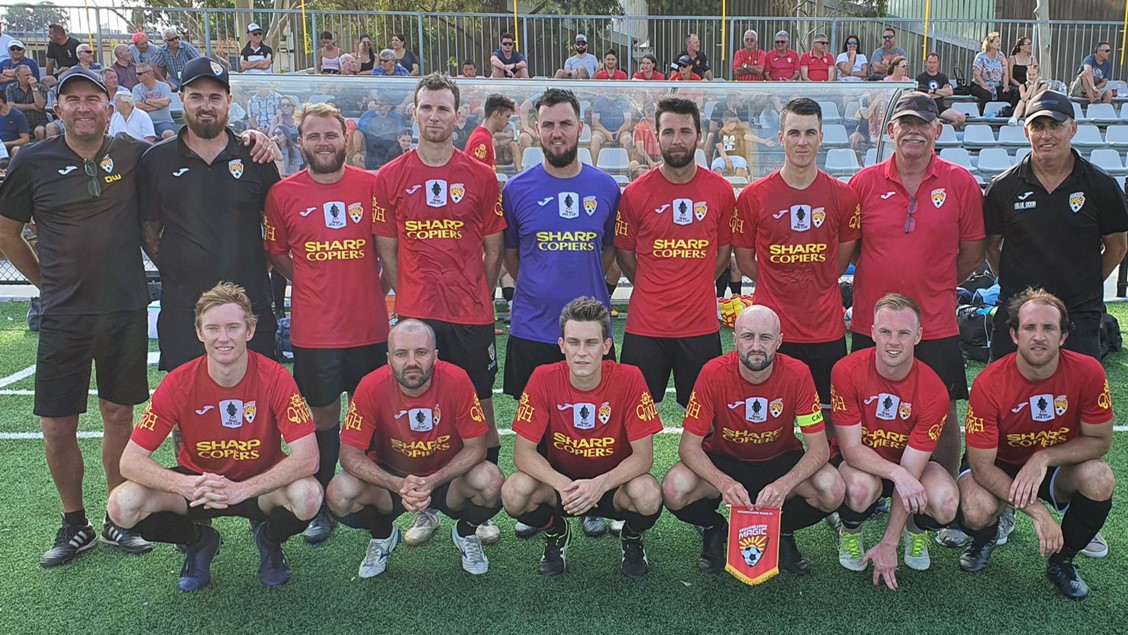 Broadmeadow ready to deliver a magical 2020
They have been one of the most consistent teams during the NPL era, but Broadmeadow Magic have not held the NPL trophy since 2013.
For a Magic tragic, the wait for a title has been too long, but when you throw in a couple of FFA Cup appearances, runners-up in 2016 and 2018 and finishing no lower than 4th since 2015, it's clear that Broadmeadow are one of the big guns in Northern NPL Football.
Ruben Zadkovich's departure has opened the door for Anthony Richards to take over as head coach and his first assignment was guiding the Magic to a runners-up medal in the Maso Cup. Media manager Andrew Bozinovksi said that Richards is settling into his new role nicely.
"He's definitely got the change room tight nit and very close which is really good to see".
"He's an easy going guy who loves a joke but he's a very hard working coach and with a great support staff around him, they maintain that intense focus".
Zadkovich is not the only big departure from Broadmeadow with Mitch Oxborrow and Kale Bradbery moving across to the yellow side of Turton Road and longtime servant and most capped player, Josh Piddington retiring after 16 years in Magic colours. Those players will no doubt leave big shoes to fill, but the Magic Men are confident they have the squad to be right up there again in 2020.
"Even though we've lost a bit of polish with Mitch (Oxborrow) and Kale (Bradberry), we are a club that's ambitious and we see ourselves as a top 4 club and that's definitely a goal that we have set ourselves. We've got a pretty strong U/20's group too, and we think that we've got enough depth in our seniors to battle for top 4 in both First and Reserve Grade". Bozinovski said.
You can't help but feel confident for the Magic with the off-season signing of Sam Walker from Lake Macquarie City sure to add plenty of firepower up front. Walker has scored 40 goals in 59 appearance since 2017. Ad returning players Tom Smart and Daniel Casciaroli plus Mitch Rooke from Manly United and Chilean Sebastian Burich and things are looking rosy at Magic Park.
Two other players worth mentioning are Jacob Dowse and Alex Kantarovski. Both return after missing a majority of last season with knee injuries. The pair have been training the house down and will be fit and ready to go for round 1, where Broadmeadow will make the short 1km journey to Arthur Edden Oval, to take on Lambton Jaffas.
You can catch all the Northern NPL action right here on Bar TV Sports once again 2020.
Gains: Mitch Rooke (Manly United), Sebastian Burich (Murwillumbah FC), Tommy Smart (Charlestown City), Sam Walker (Lake Macquarie City) Daniel Casciaroli (Year off),
Loses: Josh Piddington (retired), Justin Broadley (retired), Mitchell Oxborrow (Lambton), Kale Bradbery (Lambton)
About Paul Arandale
Comments