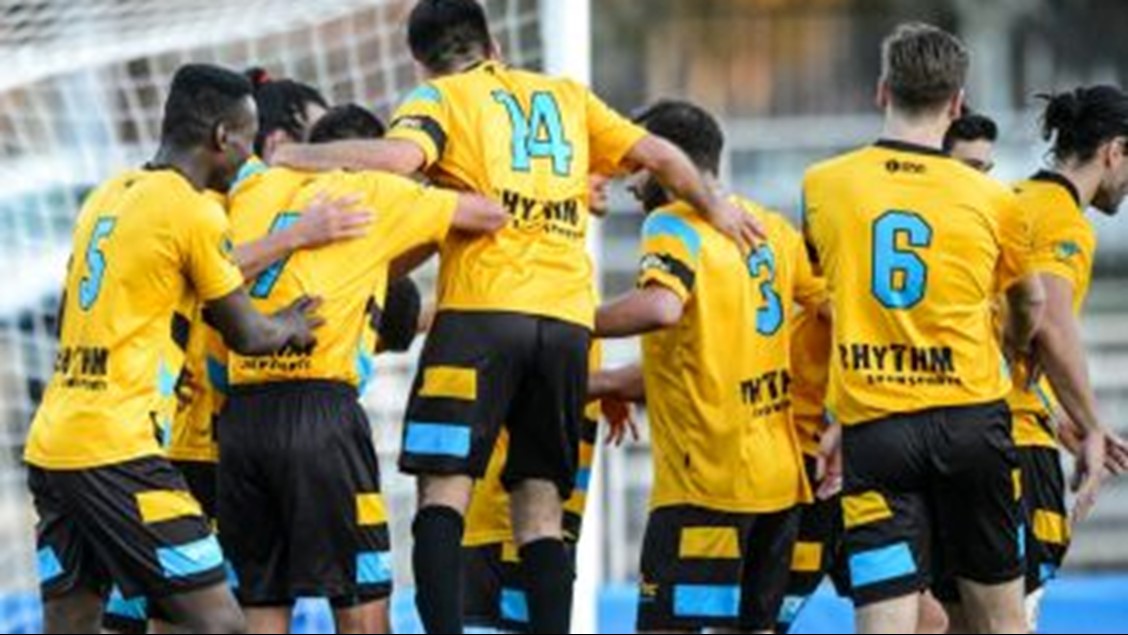 Tigers ready to strike
They were only a couple of games away from the perfect season, but the Tigers are aiming even higher in 2020.
Losing the League title to Olympic and the Grand Final to Gungahlin United has the Tigers hunting for redemption. Although the majority of last year's squad has returned, there is a sprinkling of new faces at the Cooma based club including Ryan Grogan, who steps into the head coaching role vacated by Gabriel Wilks. Grogan got straight to work and has been impressed with the commitment and attitude of his squad. "We started training November last year, so we've had a bit of time to adjust to my coaching style. I was never going to be exactly like Gabby, so we started pre-season early so players could become accustom to myself and the way I coach, as well as me getting a look at the players too" Grogan said.
"Obviously the aspirations from the boys in the squad from last year is to go one better in both the League and the Grand Final. Also we are looking to retain the cup as well, so yeah, it's just about trying to continue with the momentum from last year" Grogan added.
One of Grogan's first tasks was to strengthen and add depth to the squad from last year. Two players added to the squad Augusto Colaneri and Mariano Canavessio join from ASD Policoro Calcio, Argentina. The pairs experience is sure to rub off on the clubs youth. Other players coming in include Nathan Megic from Olympic, Luke Dark and Joe Lawless from Woden-Weston.
"As they got into the backend of last year, they were playing pretty short, so we've brought a few players in to increase the depth of the squad" Grogan said.
"It's going to be a longer season this year, so we don't want to get caught short due to injuries or players missing games" Grogan added.
Although the season is still a few weeks from kicking off, the Tigers are also looking to improve on their home record, which was already impressive in 2019. The Tigers won 6 from 8 games at Nijong Oval last season and it's Grogan's intention to build on that record. "Nijong has got a bit of a reputation as being a fortress, so we want to keep it that way" Grogan said.
The Tigers meet Olympic in the Charity Shield, March 21, then take on Belconnen United in Round 1 on March 29 before they return home to host Monaro in their Round 2 clash, April 2.
For more information on Tigers FC or Capital Football, be sure to check out their Facebook pages.
Tigers FC 2020
Gains: Nathan Megic (Olympic), Luke Dark (Woden-Weston), Joe Lawless (Woden-Weston), Sam Whitehear (Belconnen), Julian Borgna (Canberra FC), Augusto Colaneri (ASD Policoro Calcio), Mariano Canavessio (ASD Policoro Calcio)
Loses: Darren Bailey (Belconnen), Dimitrios Parascos (study), Jose Defilippi, Nahuel Guerrero, Boyan Taseski (released)
About Paul Arandale
Comments