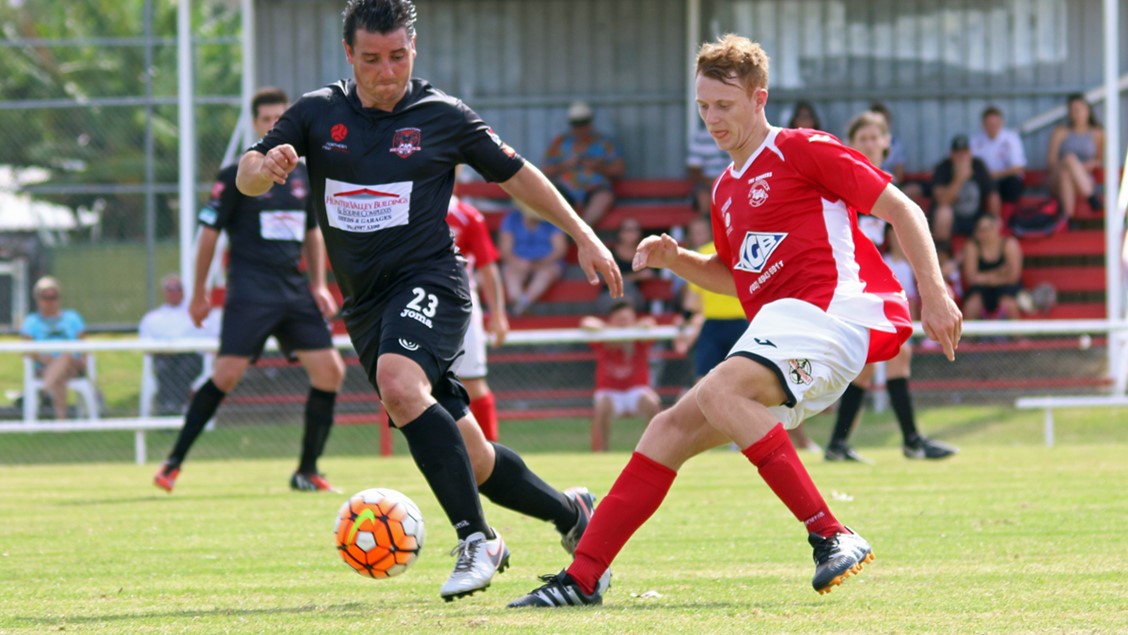 FFA Cup Round 2 and 3 draw released
Northern NSW Football has conducted the official draw for Rounds 2 and 3 of the 2020  FFA Cup.
With the number of clubs entered this year, NNSWF started their FFA Cup campaign at Round 2 to align with the National Rounds further down the track.
The Round 2 Draw consisted of only 48 Member Zones from the Northern and Southern Conference whereas the Round 3 Draw for the Southern Conference only seen the introduction of the NEWFM Northern League One teams.
In regards to announcing the Round 3 draw this early on, it allows clubs, especially in the Northern Conference, to plan potential long-distance away trips; particularly in the northern conference.
NPL NNSW Clubs will come into the Southern Conference competition from Round 4.
The Northern Conference will play out their Regional Qualifiers up until Round 5 where they will then join the Southern Conference in Round 6 for the NNSWF FFA Cup State Qualifiers.
Round 2 Draw - Northern Conference
TAS FC or Camden Haven Redbacks
Demon Knights v Northern Storm
Coffs Coast Tigers v Kempsey Saints
Armidale City Westside v Port Saints
Richmond Rovers v Grafton United
Round 2 Draw – Southern Conference
Nelson bay v Mayfield United Juniors
Beresfield United v Swansea
Lochinvar Rovers v Gresford-Vacy
Raymond Terrace v Maryland-Fletcher
Hamilton Azzurri v Minmi Wanderers
Newcastle Uni v Bolwarra Lorn
Stockton v Newcastle Suns
Garden Suburb v Warners Bay
Merewether Advance v Greta Branxton
Westlakes Wildcats c Kurri Kurri Juniors
Barnsley v Cardiff City
Round 3 Draw - Northern Conference
Westlawn Tigers v McLeay Valley Rangers
Boambee Bombers v Wallis Lakes/Great Lakes United
Port Macquarie United v winner of Coffs Coast Tigers v Kempsey Saints
Sawtell v winner of Richmond Rovers v Grafton United
Bellingen v winner of Demon Knights v Northern Storm
Coffs City United v winner of Armidale City Westside v Port Saints
Woolgoola United v Oxley Vale Atunga
Moree Service v the winner of TAS FC v Camden Haven Redbacks
Round 3 Draw - Southern Conference
Dudley Redhead United v winner of Barnsley United v Cardiff City
Mayfield United v South Cardiff
North United Wolves v Thornton Redbacks
Winner of Newcastle Uni v Bolwarra Lorn v winner of Hamilton Azzurri v Minmi Wanderers
Kahibah v Kotara South
Winner of Westlakes Wildcats v Kurri Kurri Juniors v New Lambton
Dudley Redhead United Juniors v winner of Garden Suburb v Warners Bay
Wallsend v Cooks Hill United
Winner of Beresfield United v Swansea v winner of Merewether Advance v Greta Branxton
Belmont-Swansea v West Wallsend
Cessnock City v winner of Stockton v Newcastle Suns
Toronto-Awaba v winner of Nelson Bay v Mayfield United Juniors
Winner of Lochinvar Rovers v Gresford Vacy v winner of Raymond Terrace v Maryland Fletcher
About James Victor
Comments