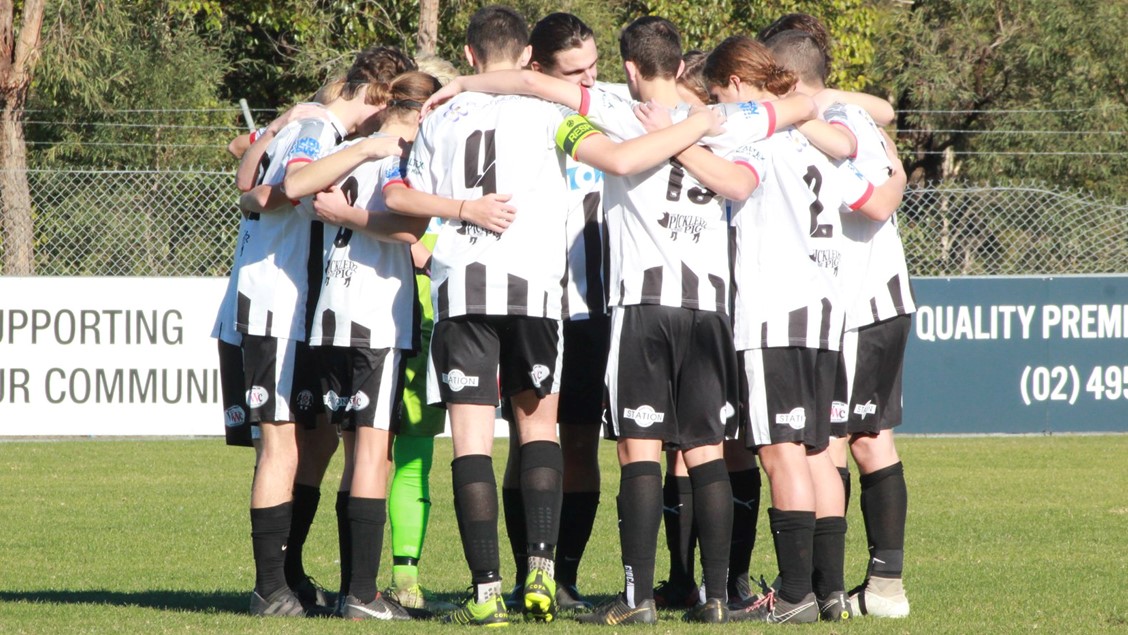 Beware of the hungry Bear
If there's one thing worse than angry bear, it's a hungry bear, and up Weston way, the Bears are hungrier than ever to make up for last season's disappointing finish.
2019 was one of the closest League title races in Northern NSW Football history and the Bears were in the thick of it, missing out on a semi-finals birth by a single point. But that was last year and the club has a new man in charge with the goal of breaking into the top 4. Leo Bertos takes over from Kew Jaliens as head coach and from what he has seen so far at pre-season training has impressed the new boss.
"I noticed at the very first training session I had with the group, was how hungry they were to get going with the energy and the effort there straight away. Everyone really wants to give it a good crack and they're all hungry to improve on last season and that's my job to help them improve and get us into those finals, if not further" Bertos said.
Weston's appetite to break into the top 4 will have to be done without last years leading goal scorers Regan Lundy and Jason Tjien-Fooh. Lundy has transferred to Charlestown Azzurri whilst Tjien-Fooh has moved back home to Netherlands. The pair will leave a big whole up front and although Bertos is happy with his squad, he admits the Bears are still on the market for a striker. "We're still having a hunt around although we are trialing a few different things with the players we've got and the new players that have come in, and they all have the potential to fill those shoes quickly, but yeah at this stage there's still probably a position or two that we are looking to fill but I'm pretty comfortable with the overall squad that we've got from last year and the couple of new additions that Kew brought in from last year" Bertos added.
Some of those new additions at the Bears include Aaron Niyonkuru from Valentine, Connor Heydon from Adamstown and Jarryd Sutherland (Olympic) and the trio are expected to feature heavily in Bertos's plans. The laid back coach knows he has a tough job ahead of him but the calmly spoken kiwi believes if his squad sticks to their systems they can give this years campaign a real shake. "Obviously the fans, players and the board will have high expectations and although we want to win and get off to a good start, I just want to see the guys implement what we've been working on at training and the rest will take care of itself" Bertos said.
Weston will get their 2020 campaign underway in the season opener at Rockwell Automation Park against Valentine on Friday night March 20. If you can't get to the game, you can catch all the Northern NPL games live on Bar TV Sports.
Gains: Jarryd Sutherland (Olympic), Connor Heydon (Adamstown), Aaron Niyonkuru (Valentine)
Loses: Regan Lundy (Charlestown Azzurri), Jason Tjien-Fooh (VV Baronie), Cooper Buswell (year off)
About Paul Arandale
Comments