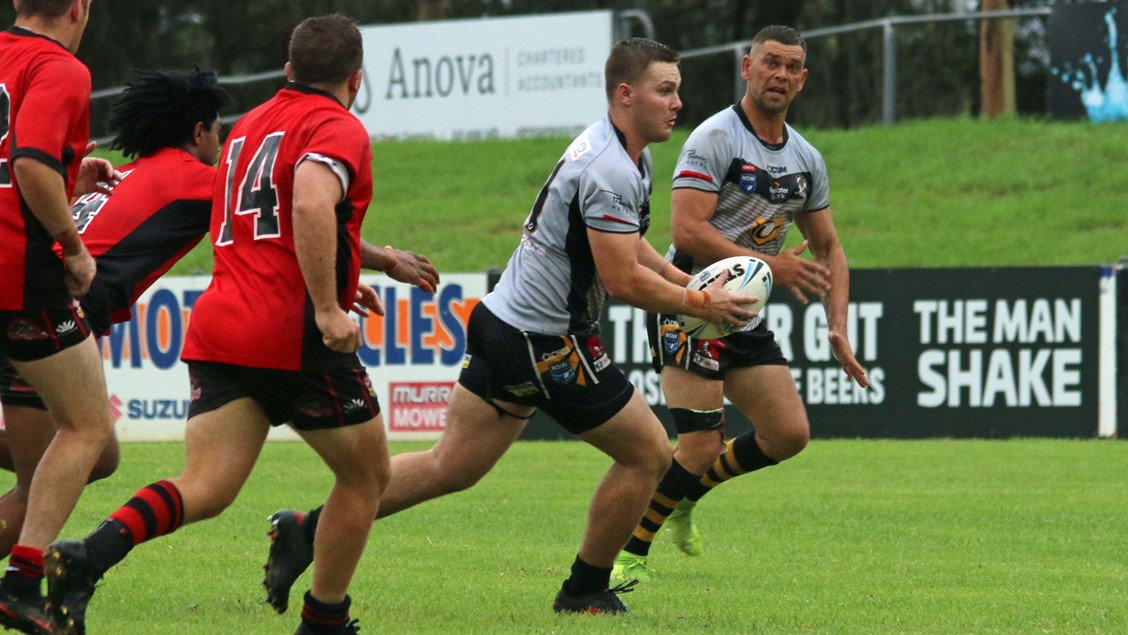 Goannas bite Bears
Cessnock Goannas proved too strong for North Tamworth Bears in the opening round of the NSW Challenge Cup with a 40 to nil win at Cessnock Sportsground.
The heavens opened up just as play got under and a boggy battle unfolded. It wasn't until the final minute of the first quarter that something really happened. Josh Griffiths dived on a kick chase millimetres from the dead ball line to score his first try in Cessnock colours.
The second quarter was much the same as the first. Hard rain and heavy conditions on foot made the going tough. Again Cessnock scored late in the quarter, this time Brendan Williams going over near the corner to extend the Goannas lead to 8 at the main break.
The third quarter was nothing like the previous two as the Goannas began to play more freely. The Bears just had no answer to the Goannas big men up the middle and the speedy backs out wide. Griffiths got his second try two minutes in, followed by Jordan Schofield out wide but the best try of the day went to Harry O'Brien. The play began down the left edge with some quick hands and Schofield showing a clean pair of heels before weighting a nicely timed kick back infield for Griffiths and O'Brien to race to the ball. The youthful O'Brien beat Griffiths to the ball which was a shame as Griffiths would have had a hat-trick on debut. O'Brien also kicked the Goannas first conversion of the day and the game was as good as gone at 22 nil.
Big front rower Cameron King also got in on the kicking action and almost produced the play of the day. King made a break then put the ball on the toe for Connor Kirkwood who was ruled to have lost the ball over the line.
Three more tries in the final quarter wrapped up a pleasing result for the Goannas. Tries  to Harrison Spruce, Hayden Bailey and Joe Barber made it 8 tries for the night. The fourth quarter also provided three of the biggest cheers of the day with lower grade player Will McGarry coming onto the field and showing his team mates how to kick, landing 3 from 3.
Although North Tamworth tried hard, it just wasn't their day and Cessnock marched into the next round of the Challenge Cup with a 40 to 0 result under their belt.
About Paul Arandale
Comments