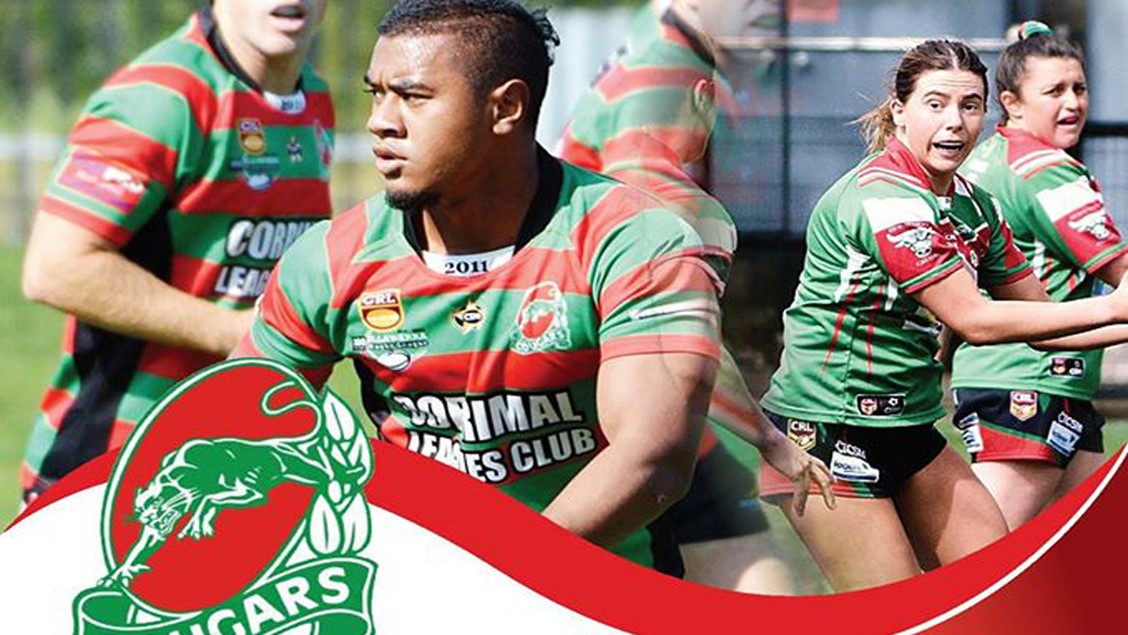 Cougar Mania in Corrimal
It's been a tough few years for Corrimal Cougars but 2020 could just be the year they claw back up the ladder.
An injury plagued 12 months left the Cougars stuck at the bottom of the Illawarra Rugby League Premiership for most of 2019 but there's a fresh new feeling in 2020, and the clubs is looking forward to a bright future. The club has picked up several new signings plus the edition of a U/18's team for the first time in over 5 years has everyone in Cougarland buzzing.
Although there's still a few weeks to go before the season begins, Cougars President Dave Adams is happy with the work his coaching staff and volunteers have done during the off-season.
'We've retained a lot of our players from last year that want to be here, and we've recruited for areas where we think we were lacking last season. We are extremely strong in the forwards, which we hadn't been in previous years, so everything is going well for us so far, it's been a really great effort by everyone involved" Adams said.
Corrimal has been active recruiting in the off-season, British forward Liam Scott has made the journey to Wollongong from London Skolars replacing George Tyson who has returned home. Others who will pull on the red and green in 2020 are Benton Lembe (PNG), Kruse Robinson (Brothers Penrith), Luke and William Ryder (Berry) and Sonny & Rusty Bristow (Mounties).
"All of the new recruits have brought something to training, the two Bristow boys Rusty and Sonny in particular have brought a real strong vibe and enthusiasm to the place" Adams added.
If the men's squad is looking strong, then the same must be said for the Corrimal women's program. Last year the senior team led by captain/coach Alicia Hawke took out the premiership whilst their U/18's side just missed out on the Grand Final win. Once again both sides will be a force even though a couple of players will be missing from the first grade side. "We've lost Jillaroo Keeley Davis to Cabramatta, but we've kept the nucleus of the side that's been here a while, including Josie Strong who was player of the match in the Grand Final, so I'm very confident that they will do very well again" Adams said.
Corrimal will take the field in their first pre-season hit out against Tuggeranong Bushrangers on March 14, then meet Oakdale Bears the following Saturday before the club's season launch on the March 28. For more information about the Corrimal Cougars, be sure to visit their Facebook page.
Gains: Liam Scott (London Skolars), Benton Lembe (PNG), Kruse Robinson (Brothers), Luke Ryder, William Ryder (Berry-Shoalhaven Heads) Sonny Bristow (Mounties), Rusty Bristow (Mounties)
Loses: George Tyson (retuned to England), Thomas Garrido (injury), Ryan Power (Cricket)
About Paul Arandale
Comments