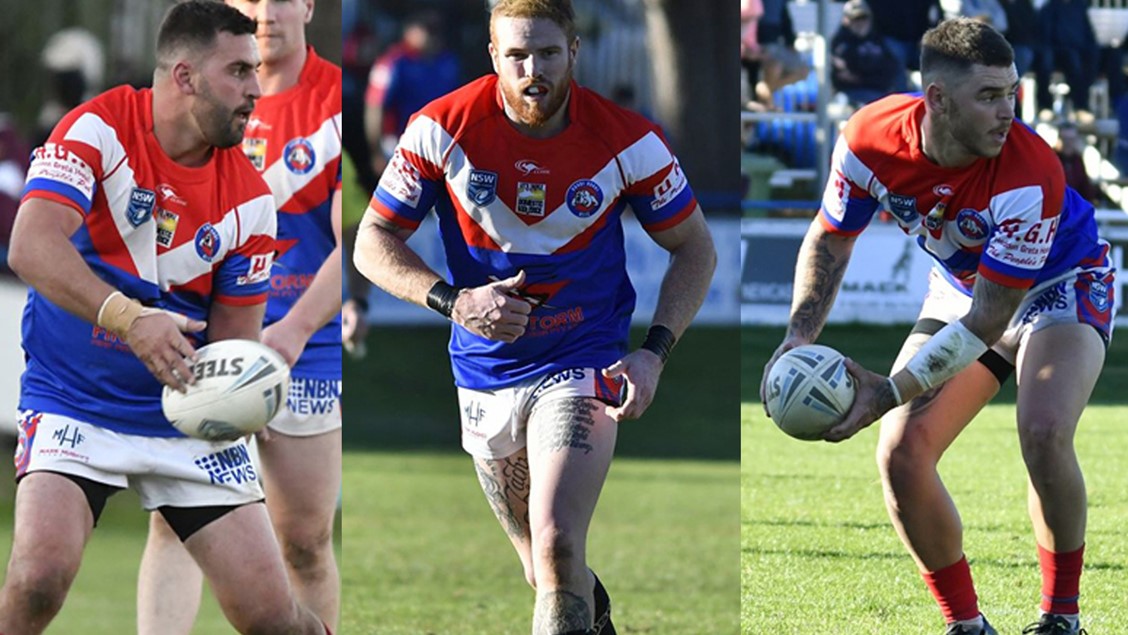 Bulldogs to be unleashed in 2020
They're the underdogs of Newcastle Rugby League, never expected to do much but always dish out plenty… it's the Kurri Kurri way.
2019 did not pan out the way the Bulldogs would have liked. In a year that could have been, they lost 6 games by 6 points or less, and to miss out on finals footy by a single point was a heartbreaking end. But that was last year, and new captain/coach Mitch Cullen has singled out a few areas where Kurri Kurri need to improve. "We've just got to fix our discipline this year, last year we just gave away too many penalties. We would start games well and then just give penalties away, and when playing 80 minutes, you start to get tired when giving away repeat set after repeat, so that's the main one we've got to get right" Cullen said.
The inspirational lock forward has always led from the front and can sometimes be a little too willing when trying to lift his team, but Cullen is not going to curb his enthusiasm now that he has both C's next to his name. "No mate, I'm still going to play the same way, being in this role hopefully I can lead by example, I may have a bigger title on my head but I'm still going to play the same way" Cullen added.
Being a rookie coach, Cullen will need support, and he has plenty of experience to call upon in that department. "I've got some pretty good help in Steve the swede Dunstan and Todd Polglase. We sat down and worked what we are going to do, due to me still playing obviously, to work around that, I give them my plan and then they give their input and we go from there" Cullen.
Whatever the trio is working on at training must be working, with good numbers rolling up to sessions and several new signings coming onboard. Former New Zealand International Frank-Paul Nu'uausala has signed from Singleton, with Mr. Fix it Geordie Connelly and Shay Padburg coming across from Maitland. Hard running backs Henry Penn and Shaun Metcalf have joined the kennel plus former Hamilton Hawk outside back Kyle Ward. "We're pretty much on target for where we want to be, we've got a trial game this weekend, so we'll find out where we're really at" Cullen said.
That trial game is this Saturday at Kurri Kurri Sportsground against Toukley Hawks. The Bulldogs have two more trials set down including the annual Charity Shield against Cessnock Goannas on April 28, then Lakes United on April 4. Kurri Kurri Bulldogs kick off their Newcastle Rugby league season at home to Western Suburbs Rosellas, Saturday April 18.
Gains: Frank-Paul Nu'uausala (Singleton), Geordie Connelly (Maitland), Shay Padburg (Maitland), Henry Penn (North Brisbane Devils), Shaun Metcalf (Year off), Kyle Ward (Hamilton Rugby),
Loses: Tyme Nikua (North Wales Crusaders), Jarom Haines (Maitland), Ngangara Barker (Cessnock)
About Paul Arandale
Comments