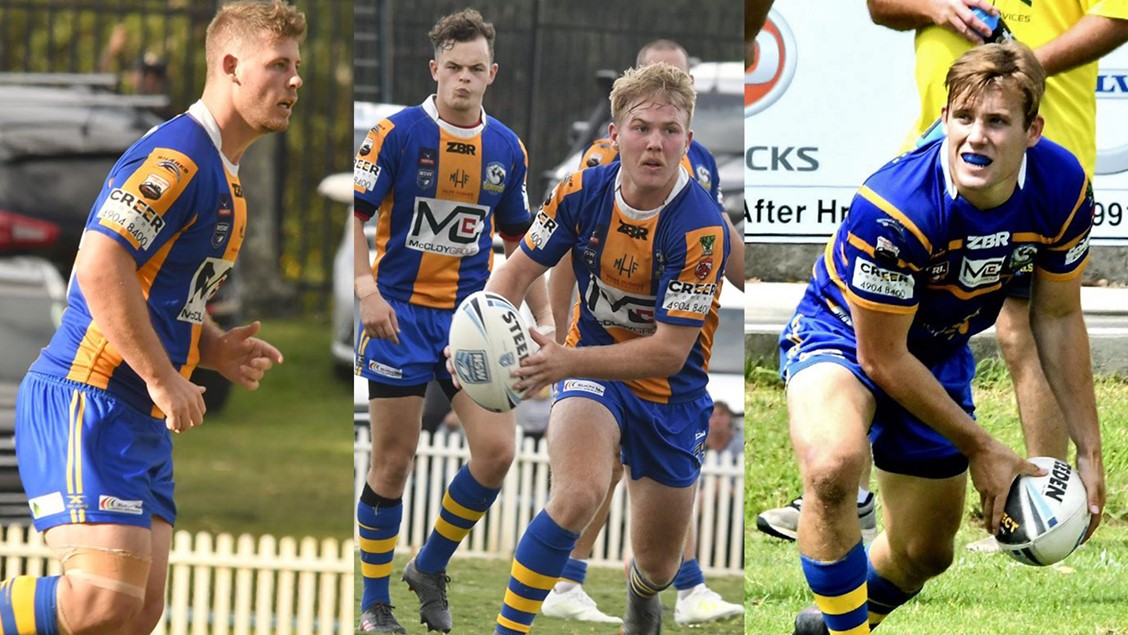 A mix of past and future the tonic for Lakes success in 2020
The old formula of sticking with juniors and calling on former greats has worked in the past, and that mix is set to make Lakes united once again.
Tasked with the job of creating that special brew is former player, Robbie Payne who steps into the role as head coach after a number of years mentoring the club's lower grades. Payne bleeds blue and gold, he wants success but most of all he wants the Seagulls to fly high again.
"It wasn't the best of years last season for Lakes, coming equal last in first grade but the positives were the 19's winning their competition. They're a real good group of kids and so our main focus was retaining all of them firstly and then obviously retaining as many of our first grade squad and adding to them with a few new guys. So obviously we're out to improve and build on last year and with the systems in place, I think we can win some football games" Payne said.
Some of those systems are calling upon former Lakes players to become involved with the coaching staff. Craig Kimmorley has returned with the likes of Paul Allardice, Troy Potts, Michael Small and Dylan Hartin. Hartin joins Payne as an assistant after knee surgery ruled him out for 2020. The impact of the old boys at training and senior players such as Shaun Boss and Daniel Peck setting a high bar has lifted spirits and is certainly encouraging for the rookie coach.
"I've been with Lakes a long time and it's probably the best numbers I have seen at training since 2015 when we won the competition with Dean Noonan and Craig Kimmorley, so the vibe has been really good at training." Payne added.
Although Lakes have plenty of good juniors coming through, they have also picked up some handy off-season buys. Kody Robins returns after a stint at Macquarie, Lachlan Farr (Souths), Phillip Gibson (Brisbane Norths), Corey Alexander (Burleigh), Thomas Harvey (Wyong), Josh Brett (Windale) and Rayne Horrigan (Cabramatta) are all welcome additions. Add in a handful of Knights development players including Matt Cooper that may return at some point during the season and Lakes could be right up there again in 2020.
Lakes first trial is set down for the 14th of March, where they take on Macquarie at Peacock Field, followed by a hit out with Singleton at Windale Oval on the 21st, then the Seagulls will wrap up their pre-season with a third trial against Kurri Kurri on April 4 at Cahill Oval.
Gains: Kody Robbins (Macquarie), Rayne Horrigan (Cabramatta), Lachlan Farr (South Newcastle), Thomas Harvey (Wyong), Corey Alexander (Burleigh), Phillip Gibson (Brisbane North), Josh Brett (Windale),
Loses: Jack Kelly (Central Newcastle), Roman Fepuleai (South Newcastle), Nick Glohe (Leigh Centurions), Matt Craig (year off).
About Paul Arandale
Comments