Nelson Bay Gropers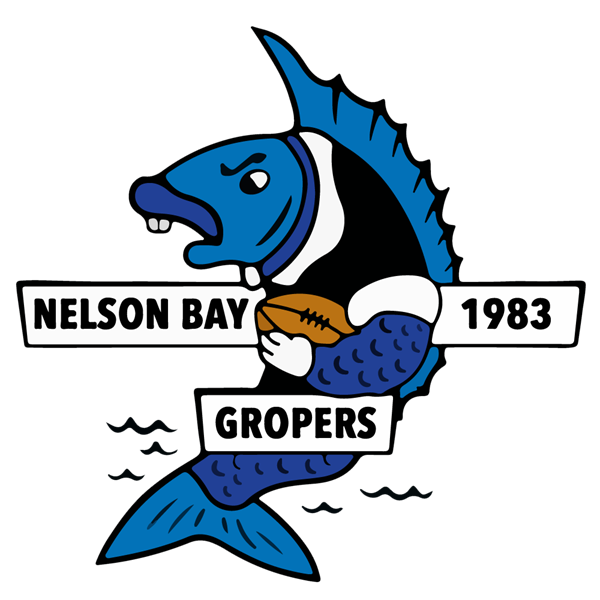 Formed in 1983, Nelson Bay's original colours were blue and gold.
The Gropers have been competitive the last few seasons. In 2018 they made the finals but bowed out in week 1. In 2019 the Gropers just missed out on qualifying for the finals, finishing sixth.
In 2017 the Gropers crated an alliance with Medowie Marauders to act as their Premier 3 side.
FOUNDED: 1983
HOME GROUND: Bill Strong Oval (Groper Dome)
Premierships: 0
COACH: 
2019 STATS: Finished 6th, Played 16, Won 6, Drawn 0, Loses 10
Previous Nelson Bay Gropers Matches