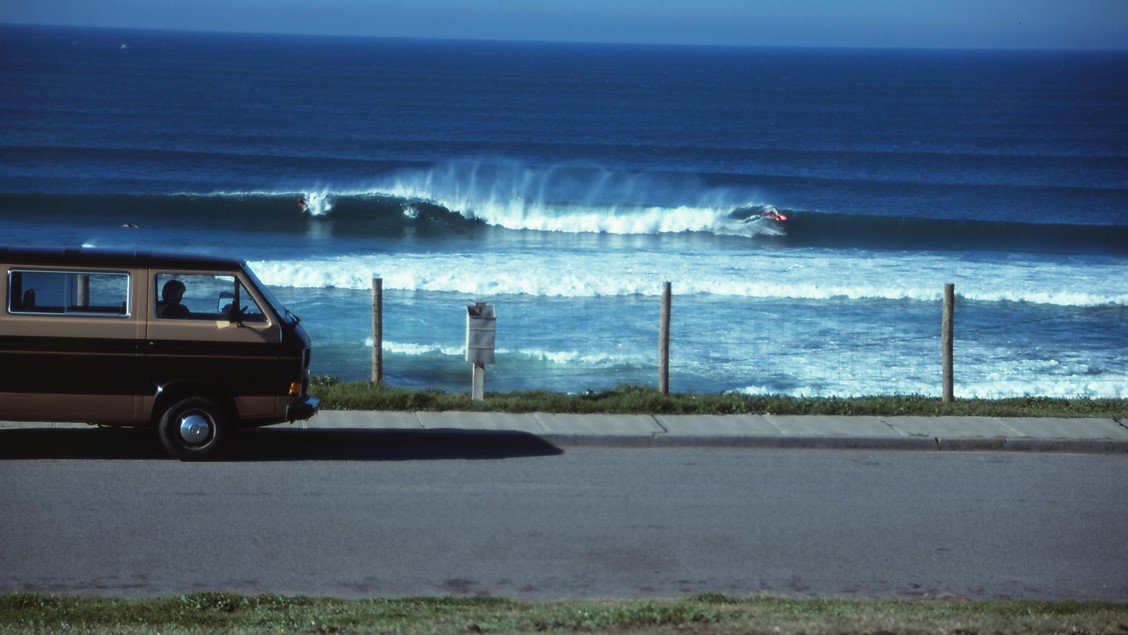 EXCLUSIVE: BarTV Sports to live stream Ray Richards Memorial "Man on Man"
BarTV Sports is thrilled to be live streaming the 40th Anniversary of the Merewether Surfboard Club "Man on Man" event, which features an all-star lineup.
The waiting period for the Ray Richards Memorial Man on Man starts this Saturday, with potential dates of the 22nd, 23rd, 29th and 30th of August. It is hoped to run on Sunday 23rd.
2020 is the 40th Anniversary of the clubs first Man on Man event which was held in 1980 and won by Daryl Tonks. 40 years later and Merewether Surfboard Club are still running the contest, with 2020 having the hottest field ever.
With the current Covid crisis, the club is unfortunately discouraging the public and members from coming down to the beach to watch the event. Fortunately, BarTV Sports will be on hand to live-stream the local surfing competition, which may be a first for an Australian Surfboard Club.
1991 was the first year the event was held in memory of Ray Richards, who was a Newcastle surfing pioneer. Ray opened the first surf shop in Newcastle and was the first club President, Club Patron and Life Member of Merewether Surfboard Club. He was also father to the clubs first World Champion Professional Surfer and Australian legend, Mark Richards. It would be fair to say Merewether Surfboard Club would not be what it is today without Ray Richards, who mentored many an club champion and committee member.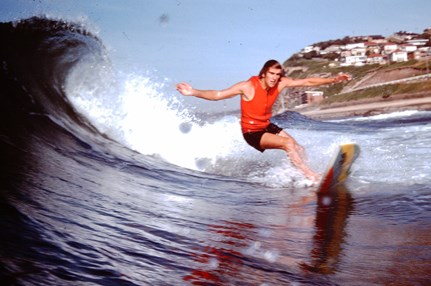 In the events 40 year history, there has only been 16 winners, 9 of those previous winners will be surfing this weekend. Ryan Callinan heads the field with 6 wins, Chad Edser and Mitchel Ross have 4 wins, Nick Wood, Craig McMillan have had 3 wins, Grant McGeachie, Luke Egan, Travis Lynch, Paul Parkes, Jesse Adam and Jackson Baker have won 2 and Daryl Tonks, Marcus Brabant, Rhys Smith, Craig Anderson and Jake Sylvester have each won a single title.
Pictured: Daryl Tonks wins the first Man on Man event in 1980.
The top 16 seeded surfers this year are Ryan Callinan, Morgan Cibilic, Jackson Baker, Jesse Adam, Mitchell Ross, Travis Lynch, Jackson Brent, Jake Sylvester, Luke Egan, Craig Anderson, Matt Hoy, Luke Hamilton, Zephyr LeRougetel, Marc Adam, Rhys Smith & Philippa Anderson.
These seeded top 16 surfers will meet Merewether Surfboard Club surfers who were selected from the results of this year's first two club rounds. Special thanks to Tim Ryan for this information. Up-to-date event status can be seen on the Merewether Surfboard Club Facebook page.
Keep an eye on the BarTV Sports website this weekend - the event will be visible on the site as soon as it is called.
About Liam Beckett
Comments