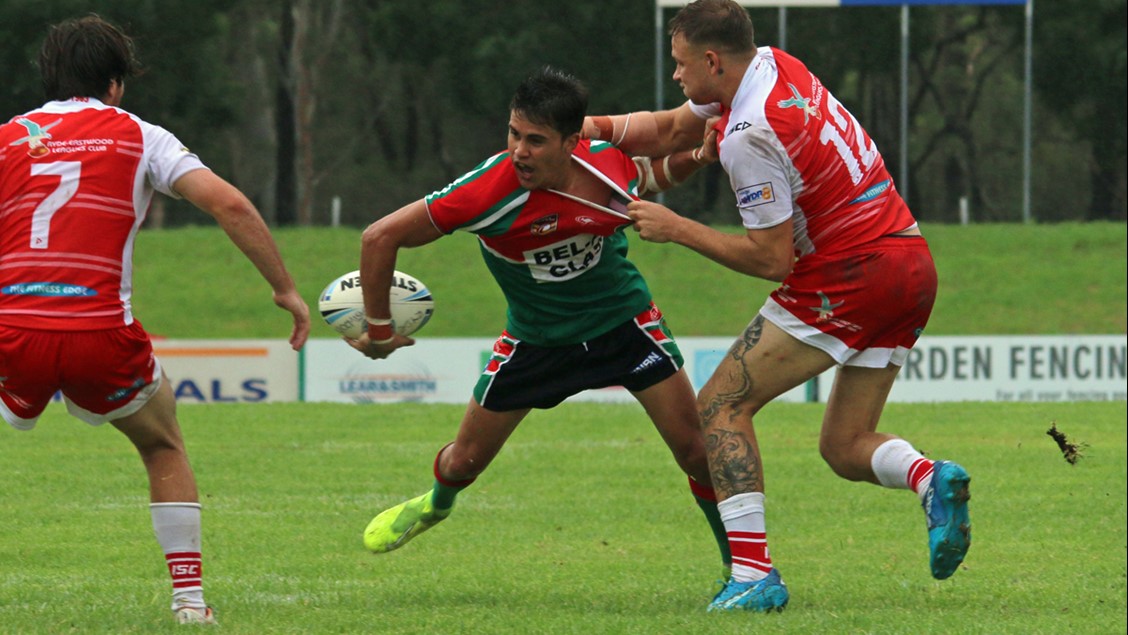 West's progress to next round of NSW Challenge Cup
Western Suburbs Rosellas got their 2020 campaign underway with a 28 to 16 victory over Ryde-Eastwood Hawks at Cessnock Sportsground.
It was a completely different looking West's team that took to the field in their opening Challenge Cup tie, with not one player from last year's Newcastle Rugby League Grand Final triumph present on the field.
Full of lower graders, it looked like it was going to be a long afternoon for the Rosellas when Ryde-Eastwood opened the scoring thanks to Toni Tali. Angelo Panambalana added the extras and the Hawks were up 6 nil after 3 minutes.
The Rosellas hit back just before quarter time with Jack Bennet diving over near the posts. Paul Dengate converted the try to level the score. West's hit the lead and never looked back midway through the 2nd quarter with Kiah Cooper going over. Aaron Simon crossed for West's third try just before the main break to push their lead out to 16-6.
In the third term, Ryde-Eastwood were the first to score. Some quick hands and backing up led to Jack Ryan scoring. Panambalana added the extras to reduce the Rosellas lead to 4. Just when it looked like the Hawks were coming back, the Rosellas found some luck thanks to a greasy ball which slipped out of the Hawks fullback hands for Will Mehan to pounce on. Jesse Andrews converted the Mehan try and West's lead was back out to 10.
5 minutes out from three-quarter time, West's were reduced to 12 men when Mehan was sent to the sinbin for holding down in the play the ball. It didn't seem to affect the Rosellas though as Lachlan Buller crossed for their fourth try which sealed the match.  Andrews once again converted and Western Suburbs now led 28-12.
A late try in the fourth quarter by Toni Tali (his second of the game) brought the Hawks back within 12, but it was all too late.
The 28-16 win for Western Suburbs Rosellas was pretty impressive considering the conditions and the lack of first grade experience. It will be interesting to see if coach Todd Lowrie sticks with the same squad for the next round or calls upon his experienced troops for the next hit out.
About Paul Arandale
Comments