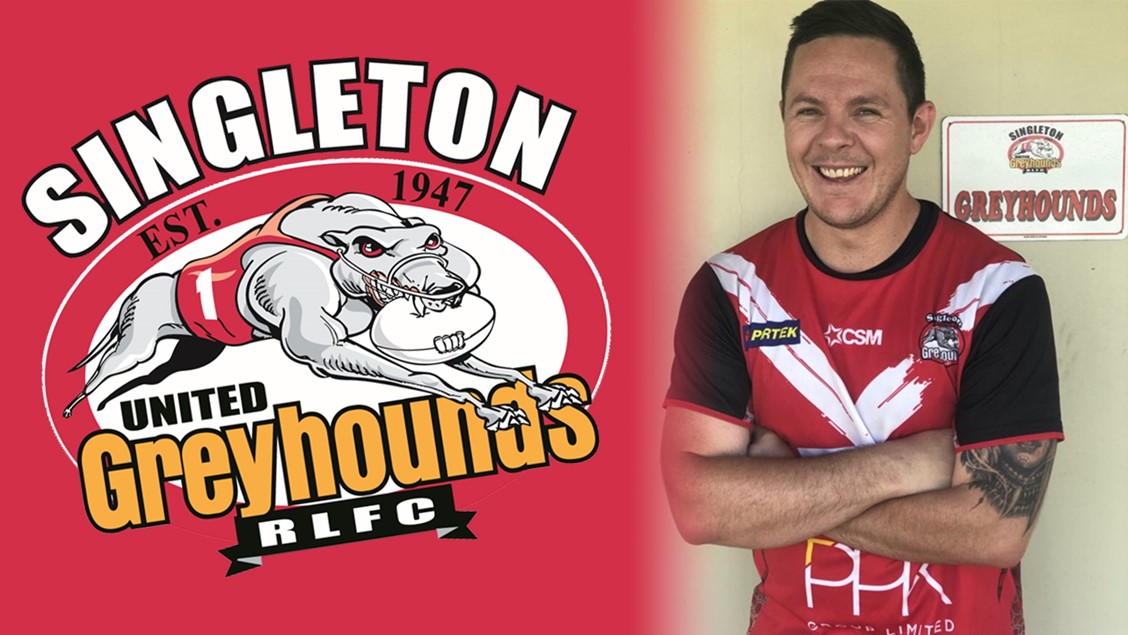 Hawkins new challenge with Greyhounds
He's played alongside some of the country's best and in 2020 Jake Hawkins will lead one of the countries famous bush clubs Singleton Greyhounds.
It's been 8 years since Singleton last lifted the Group 21 premiership shield but with Hawkins they may just be onto a winner. Hawkins is no stranger to changing the fortunes of a club. In 2018 he Captain-Coached Port Macquarie Sharks to a premiership on the back of eight straight wins after losing points mid-season. Before that, Hawkins was part of a Dapto Canaries side that won their first premiership in 10 years. Click on the clip below to relive the highlights from 2016 IDRL Grand Final in which Hawkins features.
Like any new coach, Hawkins has brought in some new faces to the kennel including brothers Dylan Manicaros and Corey Manicaros. The majority of last year's squad will return but there will be a few names missing.
Hawkins said; "We've lost Frank-Paul Nu'uausala and Chad Redman, but we've got a good group here and we will work with what we've got. Everything has been really positive so far and training has been good, so we are building nicely towards the start of the season".
Since the clubs back to back titles in 2011-12, the clubs have been called more commonly the underdogs than the Greyhounds. But that's a tag Hawkins is comfortable with.
" Except maybe when I was at Dapto, I've always been in sides that have been given the underdog tag, and I actually don't mind it. At Port we slipped off the radar and never given a chance, then we came good at the right time, so that doesn't bother me" Hawkins said.
The new era under Hawkins begins with a hit out in the Kurri Kurri Nines on February 29. Followed by trials against Gunnedah Bulldogs, March 14 and Lakes United on March 21.
The clubs are still recruiting players and for interesting having a run should contact the Singleton Greyhounds Facebook page.
GAINS: Dylan Manicaros (Boggabri), Corey Manicaros (Gold Coast), Michael Skelly, John Douglas (Lakes United)
LOSES: Frank Paul-Nulusala (Kurri Kurri), Chad Redman (released)
About Paul Arandale
Comments