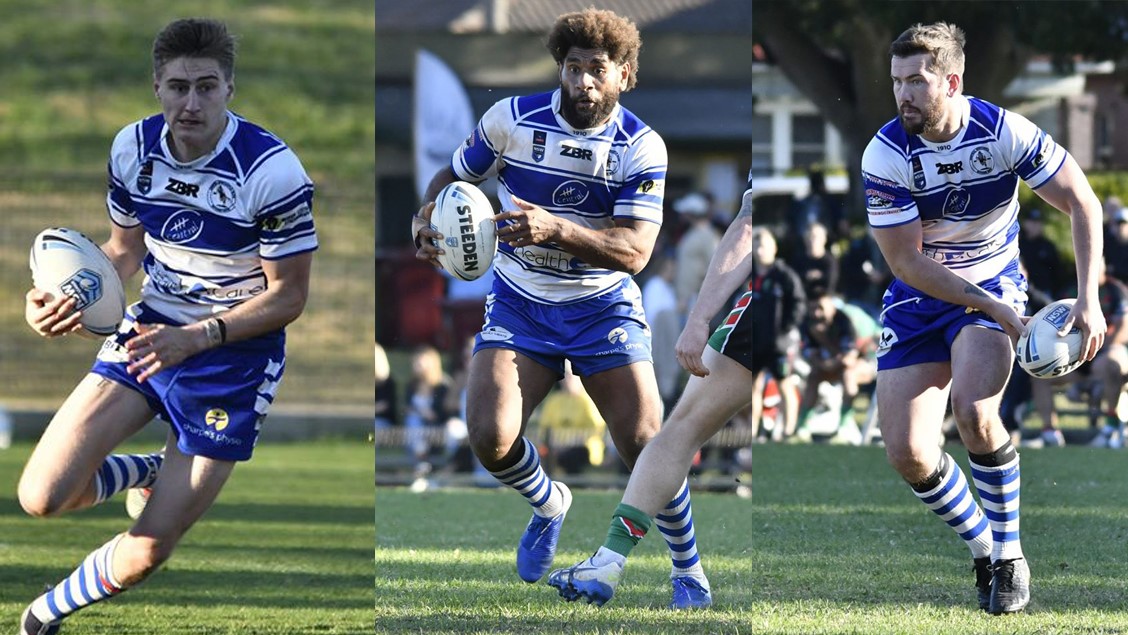 Butcher boys have the top cuts
It's been 71 years since Central Newcastle last won the Newcastle Rugby League Premiership.
Back then there was plenty of doom and gloom from the Soviet Union detonating its first atomic bomb to Apartheid becoming an official thing in South Africa. Thankfully those days are long gone but 2020 has dealt the Butcher Boys a few savage blows before a ball has even been kicked.
Bryce Kennedy and new signing Jamie Goulmieh were two players expected to feature heavily in 2020 but both have been ruled out with season ending knee injuries picked up before pre-season even began. Although losing those two and Luke Harrogan who is still out after knee surgery, Coach Phil Williams is confident that he has a plenty of depth ready to step up. "Yeah that wasn't a good start to the year losing Jamie and Bryce but unfortunately that's footy and now we've just got to move on and figure it out now".
Central certainly have plenty of footy knowledge to "figure it out" with Dane Tilse as an assistant coach, experienced duo Brad Murray and Ethan Cook plus new signings Jack Kelly from Lakes. Add forwards Uti Baker (Rosellas) and Randall Briggs (Scorpions) plus a couple of speedsters Jake Maizen (returning) and Tim Christie (Souths) and the Butcher Boys will possess a good mix of youth and experience.
"No one expected us to get as far as we did last season". "Nearly every week we had a debutant, and just the experience of playing first grade has given those young guys confidence" Williams said.
"They've all come back to training fresh and have been working hard in the gym". "There's a good little buzz around training, the quality of the sessions has been terrific so it's pretty pleasing" Williams added.
The Butcher Boys could also be without two of last year's surprise packets, Kurt Donoghue and Ethan Campbell who are both trialing with the Newcastle Knights and the club is unsure whether Dylan Phythian will line up in the blue and whites yet, as he chases a contract with Blacktown in Sydney.
Although Central has had a few setbacks, Phil Williams could just be the man to guide the Butcher Boys to that elusive premiership. After all he was part of the threepeat Bulldogs in the 90's that broke a 48 long year wait at Kurri, so he may just have the formula to break another long standing drought.
The Butcher Boys first trial will be at St. Johns Oval against Central Coast Premiers the Entrance Tigers, Saturday March 14. Central's second hit out will also be at home on March 28 against Western Suburbs and their final pre-season clash is against the Goannas April 4 at Cessnock Sports Ground.
Central Newcastle will kick off their 2020 Newcastle Rugby League title quest on the road against Lakes United Saturday April 18. For more information about home games and events visit the Central Newcastle Butcher boys Facebook page.
Gains: Jamie Goulmieh, Uti Baker (Western Suburbs), Tim Christie (South Newcastle), Jack Kelly (Lakes United), Randal Briggs (Macquarie), Jake Maizen (St.Marys), Dylan Phythian (Wynnum-Manly), Dean McBain (out of retirement)
Loses: None
About Paul Arandale
Comments