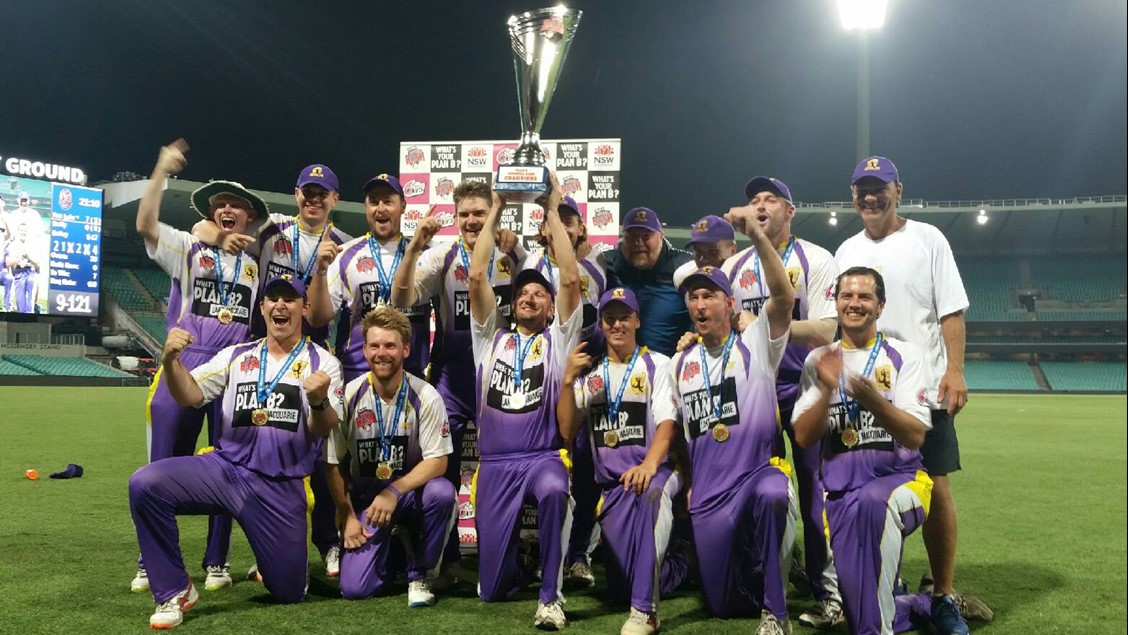 Lake Mac Attack win 2020 Regional Big Bash
Lake Mac Attack are the 2020 Plan B Regional Big Bash Champions after defeating ACT Aces in the Final by 6 runs.
Lake Mac won the toss and elected to bat, and the opening pair of Marcus Hainsworth (20) and Daniel Arms (24) got their team off to a flyer, hitting 41 from their first 4 overs. But a mid-order slump saw 4 quick wickets fall quickly, which brought the Aces right back into it. Solid knocks from Adrian Chad (21) and Mitchell Lole (15) gave Lake Mac a respectable total of 9 for 127 from their 20 overs. Brendan Duffy and Scott Murn picked up 3 wickets each for the aces.
The run chase was in tatters early for the Aces, when at one stage they were 3 for 10 after 4 overs. However, the ACT Aces middle order dug deep with Tom Van Tempest (38) and Nicholas Broes (45) giving their side hope.  With 7 balls to go, the Aces needed just 16 for victory, but Adrian Chad took the prized scalp of Broes thanks to a great catch from Ryan Kemenade which put Lake Mac back in the box seat. Dan Bailey,  the destroyer earlier in the innings, came back on to bowl the final over and he finished the Aces off to claim 5 for 17.
The Aces came so close, finishing just 6 runs short of what would have been a remarkable victory considering their start to the innings, however Lake Macquarie fully deserve their victory and will celebrate long and hard.
Earlier in the day both teams had to get through their semi-final opponents. Lake Mac Attack made their way into the Final by defeating Coffs Coast Chargers by 50 runs. Lake Mac hit 9/165 and the total was just too much for the Chargers to run down. Nathan Hudson was the man of the match, hitting 28 with the bat and taking 3/21.
In the second semi final, ACT Aces defeated Central West Wranglers by 9 wickets. Central West made 7/103 from their 20 overs and it was never enough. The Aces chased down the Wranglers total in just over 10 overs. The star with the bat was Matthew Condon who hit 71 from 32 balls.
About James Victor
Comments