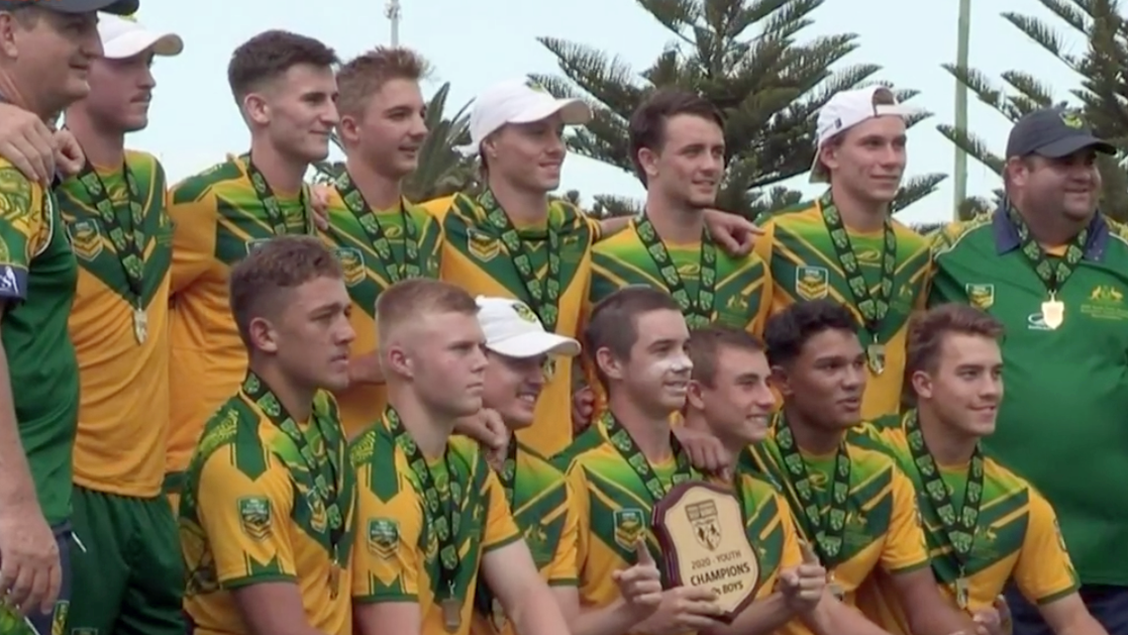 Australia take out 2020 Trans-Tasman Test Series
Australia has taken out the Trans-Tasman Touch Football Test Series against New Zealand in all divisions.
After a compelling three days of fast and furious action at No2 Sportsground in Newcastle, Australia produced the goods in mixed, boys and girls 18's and 20's age groups. The Emus won an staggering 16 games from a total of 18. Not a bad effort considering the talent that was on show in the Touch Blacks squad.
The series began on Friday with New Zealand winning the opening game in the 18's Mixed division, but Australia won the remaining 5 divisions on day 1.
Saturday saw a big crowd roll into No2 Sportsground and the locals were not disappointed. Once again the Emu's dominated, wining 5 games in a row, which saw the hosts wrap up the series in both boys and girls 18's plus the mixed and girl's 20's. New Zealand got some revenge in the final game of the day though, defeating the 20's boys to make that division go to a decider.
Day 3 would see two deciders with the first up match in the mixed 18's. It was neck and neck all the way through, until the Emu's got the jump and went on to win 8-6. Australia then made it a clean sweep in both the boys and girls 18's plus the mixed and girl's 20's.
The final game of the day was the 20's boys, and it had everything. Flat out attack in the opening 10 minutes saw the teams go point for point with Australia going into the break leading 5-4. The second half produced more attacking flair but the desperation in defence was equal to the task. Although the second half didn't see any tries, it was still possibly the most entertaining half of touch footy for the whole tournament. The win for the Aussie gave the home side a clean sweep in all divisions, capping off a memorable 3 days. Although the Kiwi's were beaten, they can sure hold their heads up high and hopefully we will see them back in the near future.
The series organisers were also impressed with the venue and with decent crowds turning up to all three days, it is hoped that more representative Touch Football will come to Newcastle.
The results from all three Days
18's MIXED
Game 1           New Zealand 6-5
Game 2           Australia 10-5
Game 3           Australia 8-6
18 Girls
Game 1           Australia 9-2
Game 2           Australia 11-10
Game 3           Australia 11-3
18 Boys
Game 1           Australia 11-7
Game 2           Australia 9-3
Game 3           Australia 8-3
20's MIXED
Game 1           Australia 8-7
Game 2           Australia 7-5
Game 3           Australia 7-4
20's LADIES
Game 1           Australia 9-7
Game 2           Australia 7-0
Game 3           Australia 11-4
20's MEN'S
Game 1           Australia 7-4
Game 2           New Zealand 6-3
Game 3           Australia 5-4
About Paul Arandale
Comments